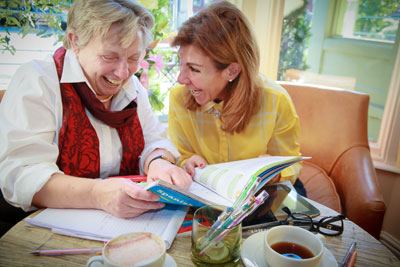 People of all ages now travel further afield for gap year trips, holidays, weekend breaks, adventure experiences, or even to retire abroad.
Spanish is the official language in over 20 countries worldwide including Argentina, Chile, Cuba, Mexico, Paraguay, Peru, Uruguay, Venezuela and, of course, Spain (including the Canary Islands and Balearic Islands).
If you plan to travel to any Spanish speaking region your trip will be far more enjoyable and enriching if you learn how to speak Spanish, and discover a little about Spanish or South American culture.
If you are seeking to buy property in Spain I can help you to understand Spanish to a level where you are more confident about making the purchase and dealing with officials, property agents or solicitors, whose English speaking skills may be limited.
If you wish to relocate or retire to a Spanish speaking country the need to integrate into the local community is even more important, and will allow you to make the most of your leisure years.
I can help you attain the level of Spanish communication you are comfortable with. I have over 20 years experience of teaching students from England to South America to understand, read, write and speak Spanish. My clients range from complete beginners to people who want to improve their Spanish to a more advanced level.

What you will study
I use a range of books and study aids to help clients learn at a comfortable pace and with an emphasis on "fun" (including my favourite books: Aula, Bitacora, Gente Joven and Nos Vemos).

I supplement these with CDs, DVDs, software apps, and often use Plan curricular del Instituto Cervantes (which is a fantastic study aid and reference tool for clients who want to progress quickly).

You can obtain independent reviews on my services by visiting the First Tutors United Kingdom website at https://www.firsttutors.com.

Making Spanish fun
I make my courses and tutorials as enjoyable as possible, beginning with communication and understanding Spanish to improve your abilities.

You can come to my office in the beautiful Surrey town of Farnham or online using Zoom, Skype or Facetime. Session times can be arranged to suit you across weekdays and can include weekends when necessary (e.g. for exam preparation).
"I had weekly classes with Olga for a few months. She was brilliant, always very energetic and friendly and always mixing up the material and keeping it interesting. I feel like my Spanish improved significantly in a short time with her help and I would absolutely recommend her to students of any level." (Henri, adult client)

To arrange an initial discussion or meeting please contact me.