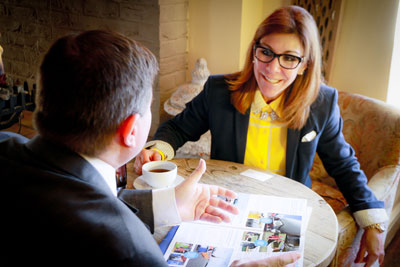 Businesses use my Spanish Language Mentoring & Training Services in a wider context, such as Spanish lessons and cultural awareness training for staff members, and translation and proofreading services for businesses trading with, or exporting to, Spanish speaking countries.
The UK Government has launched many initiatives in recent years to encourage British businesses to trade abroad. This often requires employees to develop or improve their language skills, especially if they may be temporarily relocated in another country as part of their role.
Helping your business to trade overseas
Spanish is the official language in Argentina, Bolivia, Chile, Columbia, Costa Rica, Cuba, Dominican Republic, Ecuador, El Salvador, Equatorial Guinea, Guatemala, Honduras, Mexico, Nicaragua, Panama, Paraguay, Peru, Puerto Rico, Uruguay, Venezuela and, of course, Spain (including the Canary Islands and Balearic Islands). It is also widely spoken in Belize, Andorra, Gibraltar and the U.S.A.
If your business trades with any of these countries or island groups it will be far easier to do so if your key employees can understand, read, write and communicate in Spanish.
If your employees may travel to or relocate to any of these countries it will benefit them and your business if they are aware of Spanish or South American cultural differences.
I can help your employees to understand Spanish to a level where they are more confident about making purchases, pursuing sales, drafting documents or contracts, and dealing with officials, property agents or solicitors (whose English speaking skills may be limited).

Spanish language skills
I help your employees to attain the level of Spanish communication you need for your business transactions, using over 20 years of experience of teaching people from the U.K. to South America.

I use recognised books and study aids so they learn at a comfortable pace. I supplement these with CDs, DVDs, software apps, and often use Plan curricular del Instituto Cervantes (which is a very useful study aid and reference tool for people who need to progress quickly).

You can obtain independent views on my services by visiting the First Tutors United Kingdom website at www.firsttutors.com.
Translation and related services
If your business just needs occasional assistance in dealing with Spanish speaking countries I offer translation, drafting and proofreading services. I am a qualified solicitor and my attention to detail is understandably high so you are assured of a very high standard of service. I can also act as a liaison or interpreter during phone calls, SKYPE conversations, conference calls or video conferencing meetings.

Locations
Employees can come to my office in Farnham , Surrey or online using Zoom, Skype or Facetime. Session times can be arranged to suit you across weekdays and can include weekends when necessary (e.g. for exam preparation). Translation services and related work can often be conducted at a distance, without the need to travel to your premises.
"Olga is a very charismatic tutor who uses some great techniques to help keep the lessons varied and interesting. She quickly identified my strengths and weaknesses and has put in place a training schedule which will help me achieve my goals." (Rafael, Business client)

To arrange an initial discussion or meeting please contact me.